Essential Oils > Eucalyptus 10ml

Eucalyptus 10ml



| | |
| --- | --- |
| Price: | $13.50 |
| Availability: | in stock |
| Prod. Code: | 1141 |
Eucalyptus Essential Oil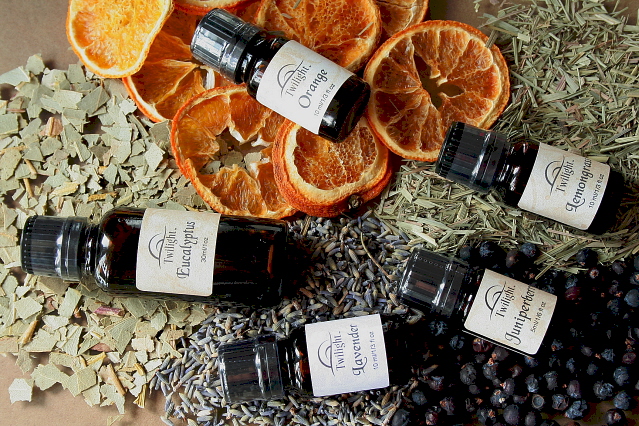 The tallest deciduous tree, reaching up to 465 feet, produces one of the most powerful essential oil on the planet, Eucalyptus.The word eucalyptus is derived from a Greek word meaning "well covered". this may refer to the membrane that covers the bud of the small white flowers before they bloom. It may also refer to the therapeutic protection the essential oil provides us.

It's camphor-like scent reminds of its medicinal purposes. It has been used for topical treatments and throat lozenges to help reduce cold and flu symptoms. It is considered a mild cough suppressant and expectorant.

Diffuse this powerful "eucalyptus oil of protection" into the air to help reduce angry energy and reduce airborne germs.

From my salon perspective I found diluted eucalyptus oil to be beneficial for clearing acne, skin blemishes and as a dandruff treatment.

Many studies show that has lowered blood sugar,heal wounds and cramp relieving.

Eucalyptus is a very strong oil and may need to be diluted at a lower ratio than other more gentle oils, especially for children and pets.
Botanical Name

Eucalyptus globulus ( this offering)

( Eucalyptus citriodora, Eucalyptus radiata)

Country of Origin
Australia
Plant Part
Leaves
Note
Top
Contraindications
Very Strong. Dilute before use. Avoid use on infants or very young children
Vintage Uses
Facial Steams, minor cuts, shingles, acne, lice, decongestant
Children
May help reduce fever
Pets
use with extra caution for fleas, congestion & deodorizer
Mystical
Openess, deepens meditative states
Blog:


Acceptance & Eucalyptus

Psychological/Spiritual
Helps you to understand strong emotions of anger & frustration...When we are overwhelmed by our responsibilities Eucalyptus is said to help us prioritize and reduce our anxiety.
Charity

During Koala Trauma Season, Twilight donates $3.50 for each 10ml Ecalyptus Oil ordered through our site or our consultants sites or salons.
Are you interested in using essential oils for your health and well being? If you would like to expand your understanding and be more confident in using essential oils join our Spacifics Aromatherapy Course. I developed this course for my clients from the salon…Sign up to receive email announcements for new classes and events.

Thank You So Much For Visiting
~Patrina ~
Follow Us
Disclaimer
* Consultant your physician before incorporating the use of any integrative, vintage, complementary therapy into your lifestyle. This newsletter is an informational guide and collection of uses from clients, friends, family and books. It is not a substitute for professional medical care or treatment.
Copyright Notice: All articles and photographs and logos on these pages are the sole copyright of Patrina Rutherford-Vickers © ,2020-2023 No permission, either implicit or explicit is given to reproduce or use these articles or photographs or logos in any format or media. All Rights are Reserved