| | |
| --- | --- |
| Price: | $29.95 |
| Availability: | This product is unavailable at the present time pending research on the sustainability of the Frankincense Trees. it is unavailable for ordering at this time please come back or continue shopping. |
Frankincense
Hey There Everyone,
We have discontinued Frankincense at the present time. This video is by Save Frankincense from their Facebook page.
It is one of my favorite oils but there are other oils you can use for skincare, hormone balancing and spiritual connection.

Alternate Oils are not limited to the following but here are a few:
Clary Sage
Lavender
Geranium
Rose
Sage
Palo Santo
| | |
| --- | --- |
| Botanical Name | BosweliaFrereana |
| Country of Origin | Oman |
| Plant Part | Resin |
| Note | Middle |
| Contraindications | Use caution on Sensitive Skin |
| Vintage Uses | Used for wound healing, antidepressant, astingent, used diffused to help ease symptoms of colds and flu. Considered more precious than gold by the Three Wise Men in Bilbical text. |
| Children | Acts as a decongestant when blended in a carrier or diffused into the air |
| Pets | Used as an immune booster for sick or elderly animals |
| Mystical | Intensifies the exchange of cosmic energies |
| Psychological/ Spiritual | Nourishes the soul and provides emotional strength |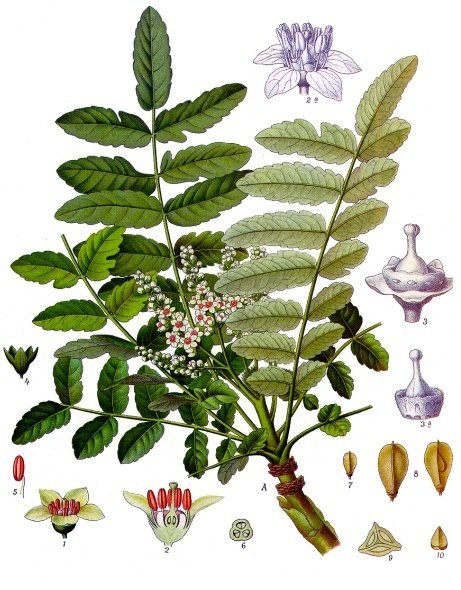 The essential oil of Frankincense has a spicy woodsy odor and has been used throughout history for wound healing
It has antiseptic and astringent properties and is used by Estheticians and Skincare Technicians who specialize in aromatherapy treatments. It is very popular added to Fragrance Free lotions and cleansers due to its ability to help minimize fine lines and wrinkles.
It is used in diffusers to help treat cold symptoms and sinus and bronchial problems.
It has been used to help balance the female hormone system and help ease depression.
Follow Us
Disclaimer
* Consultant your physician before incorporating the use of any integrative, vintage, complementary therapy into your lifestyle. This newsletter is an informational guide and collection of uses from clients, friends, family and books. It is not a substitute for professional medical care or treatment.
Copyright Notice: All articles and photographs and logos on these pages are the sole copyright of Patrina Rutherford-Vickers © ,2020-2023 No permission, either implicit or explicit is given to reproduce or use these articles or photographs or logos in any format or media. All Rights are Reserved