| | |
| --- | --- |
| Price: | $37.56 |
| Availability: | Our Jojoba is unavailable for ordering at this time please come back or continue shopping. |
Jojoba
Jojoba oil has been used in the salon industry by skincare specialists for its anti-microbial, anti-fungal and non-comedogenic properties. It will not clog the pores and has a very long shelf life unlike other carriers such as sweet almond or grapeseed.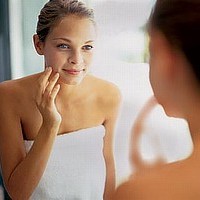 Skincare I have personally used Jojoba in my salon for scalp treatments and hair conditioning as well as a facial massage oil. It can be used at night instead of a night cream. Add a Twilight Essential Oil to alter and customize your own treatments. It has also been used to remove eye-make-up.
Pets It is safe for pets and children and can be used to alleviate dry itchy skin for everyone in the house. We use Jojoba for cleaning our pets ears as it has anti-fungal properties and can also be used to soften the pads of their feet.
Adding Essential Oils to your carriers. Please see our Aromatherapy Workbook Section of this website for safety tips and usage guidelines.
Follow Us
Disclaimer
* Consultant your physician before incorporating the use of any integrative, vintage, complementary therapy into your lifestyle. This newsletter is an informational guide and collection of uses from clients, friends, family and books. It is not a substitute for professional medical care or treatment.
Copyright Notice: All articles and photographs and logos on these pages are the sole copyright of Patrina Rutherford-Vickers © ,2020-2023 No permission, either implicit or explicit is given to reproduce or use these articles or photographs or logos in any format or media. All Rights are Reserved